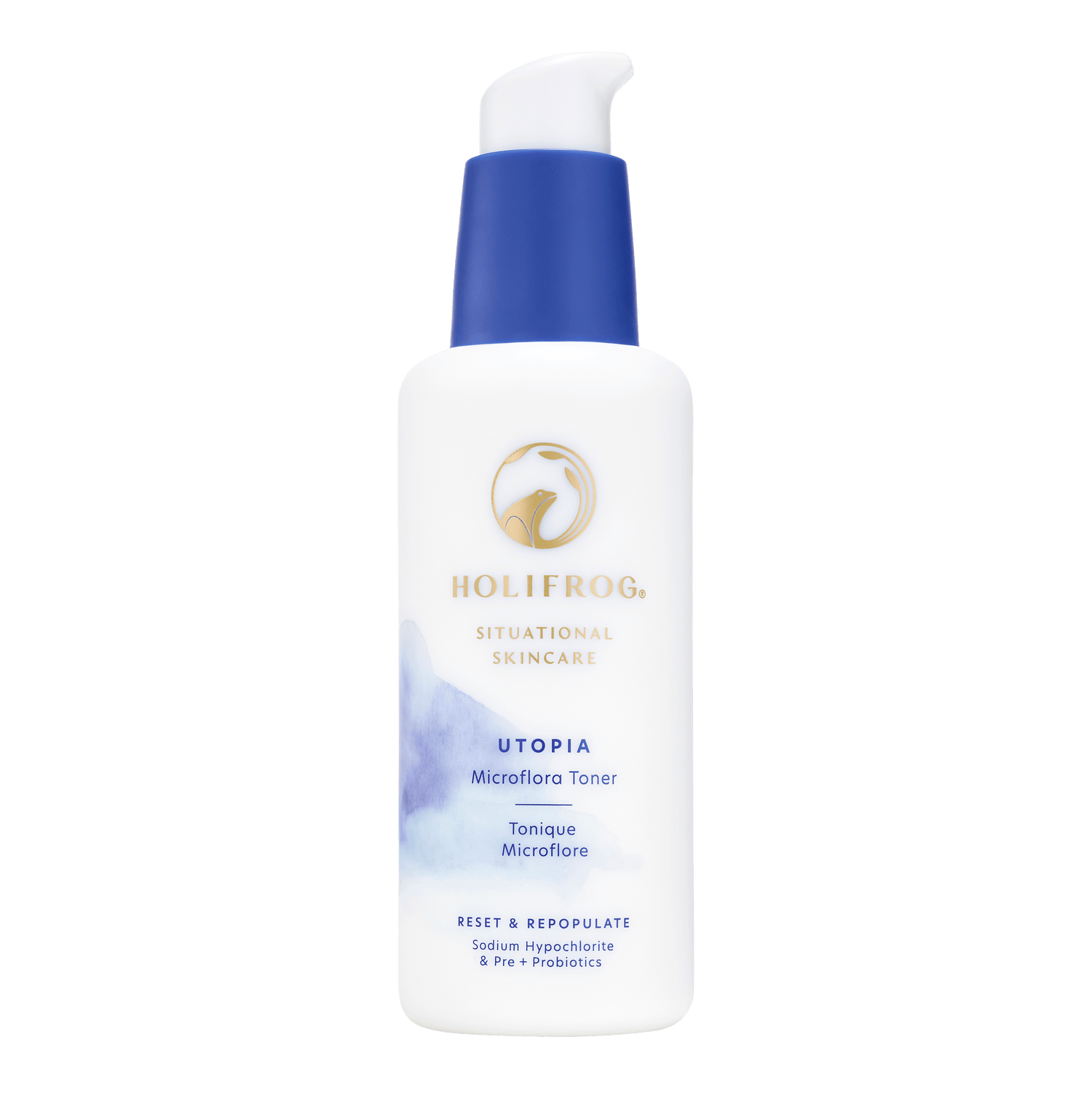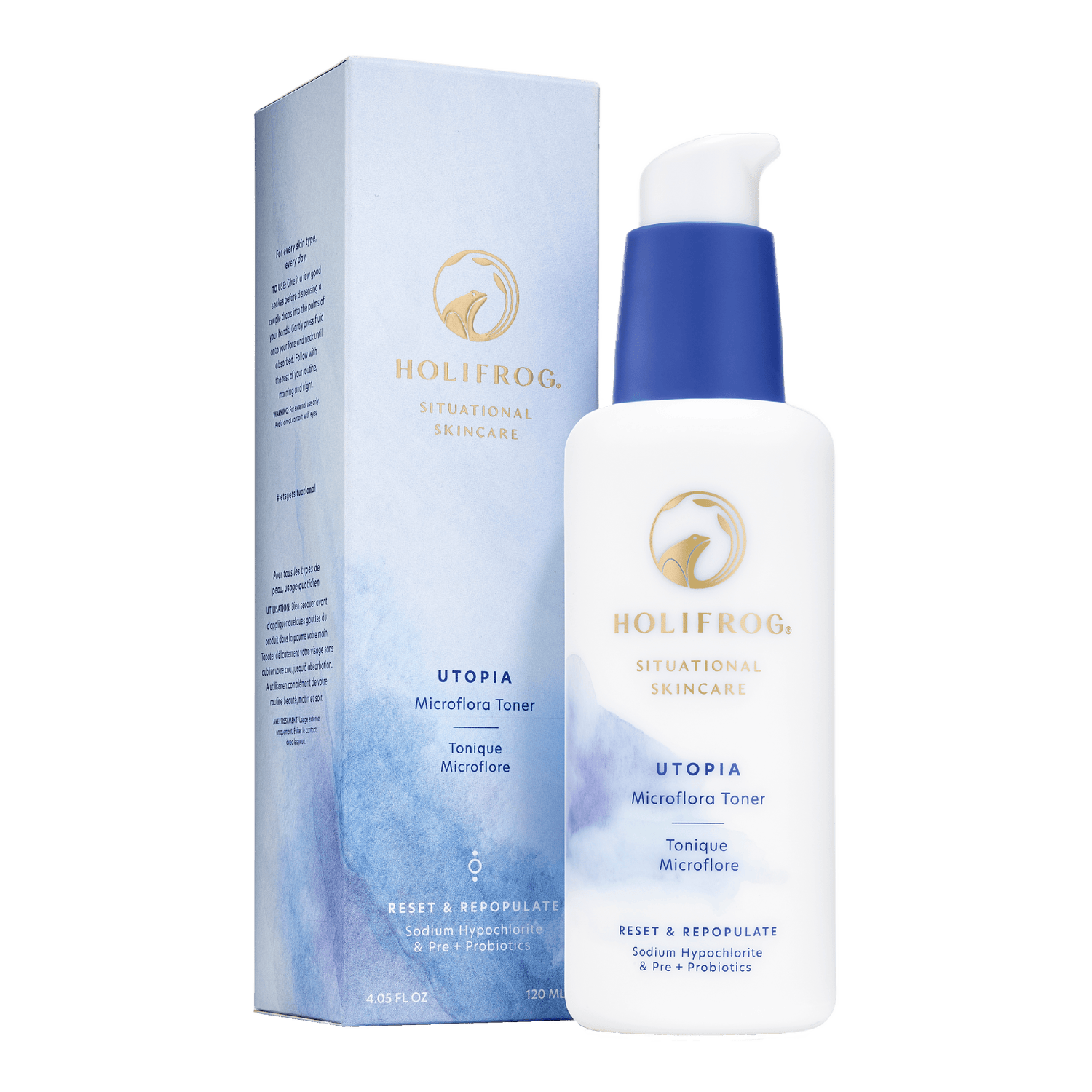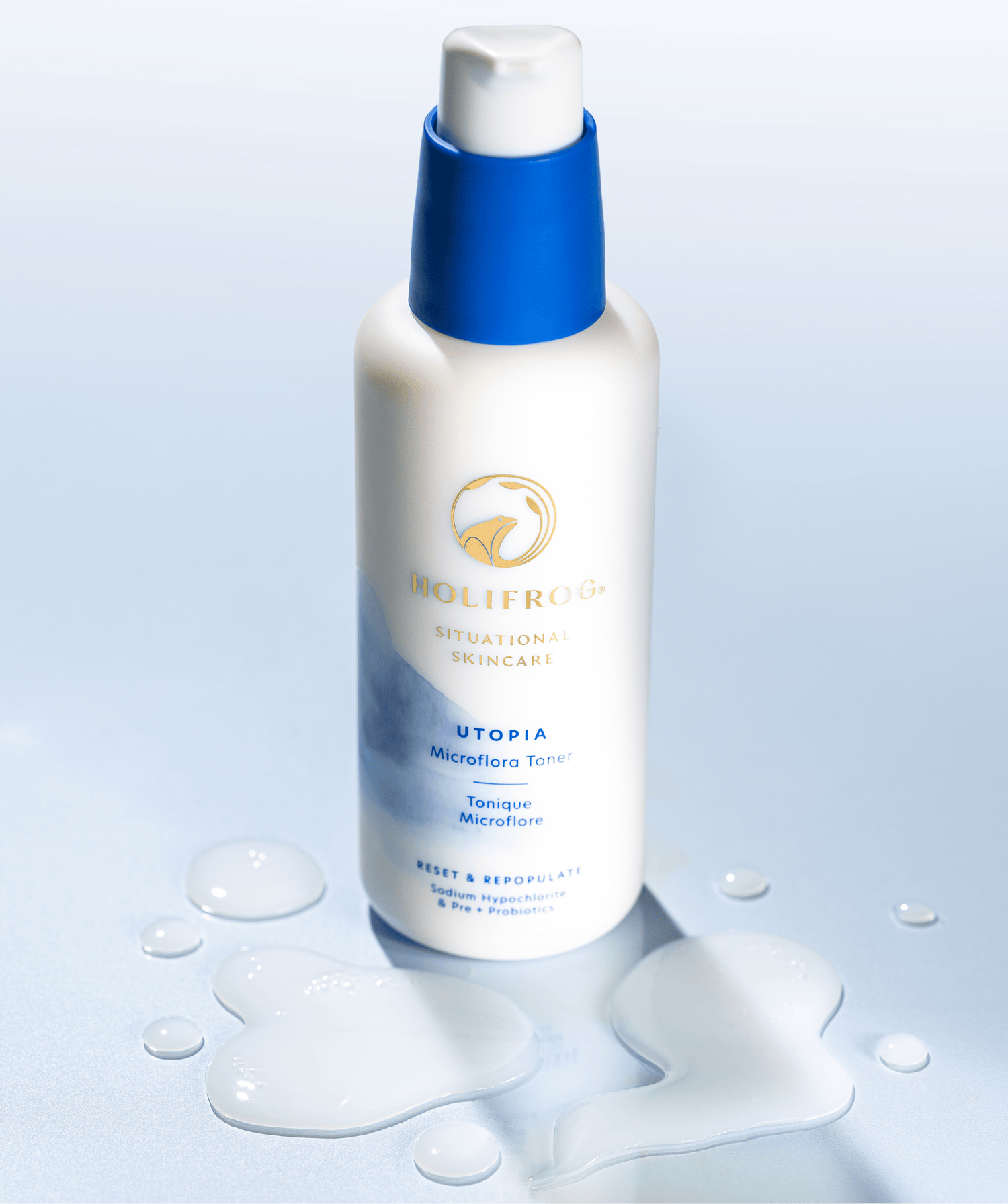 Utopia

Balancing Microflora Probiotic Daily Toner

Regular price

Sale price

$44

Unit price

per

Sale

Sold out

Cruelty-Free | Fragrance-Free | Barrier & Microbiome Balancing

4 fl oz/120 ml
Description
A toner that feeds your skin what it needs to function at its best.

This balancing daily toner-meets-essence helps remove any impurities left behind post-cleansing as it feeds skin's microbiome the good bacteria it needs to defend itself from free-radical assault. A nutrient-dense combination of Probiotics, natural astringents, and vitamin-rich extracts boost skin's barrier function while delivering essential hydration and antioxidant for a calm, visibly-renewed complexion.

- Suitable for all skin types & tones
- Promotes a balanced microbiome & skin barrier
- Hydrates, calms & softens
- Helps improve absorption of active treatments

Key Ingredients
Probacillus Revive
Contains isolates of the Lactobacillus bulgaricus probiotic and oligosaccharides prebiotics, an effective combination for helping to improve the look of skin tone and elasticity while being clinically-proven to support healthy collagen production.
Hypochlorous Acid (HOCl)
Naturally created by our immune system for defense against bacteria, irritation, and injury, its natural antimicrobial & anti-inflammatory benefits make it useful for targeting acne and skin infections while helping to repair visibly damaged skin.
Black BeeOme™
This black bee honey ferment has been shown in clinical studies to promote regeneration of skin flora and skin barrier restoration while helping to reduce sebum production.
Sunflower Shoot Active
A purified extract of organic sunflower sprout, this nutrient-rich plant antioxidant has been shown in clinical studies to boost cell energy to preserve the skin's structure and quality and can help delay signs of stress-related aging.
Full Ingredients
Water (Aqua) (Eau), Aloe Barbadensis Leaf Juice, Glycerin, Simmondsia Chinensis (Jojoba) Seed Oil, Leuconostoc/Radish Root Ferment Filtrate, Apple Cider Vinegar, Honey (Mel) Extract (Extrait de Miel), Zymomonas Ferment Extract, Lactobacillus Ferment Lysate, Helianthus Annuus (Sunflower) Sprout Extract, Betula Alba Juice, Oryza Sativa (Rice) Extract, Sodium Hypochlorite, Maltodextrin, Cetearyl Glucoside, Sea Salt (Maris Sal) (Sel Marin), Xanthan Gum, Potassium Sorbate, Sodium Benzoate, Silica, Citric Acid
How to use
AM & PM: Shake well before use. On clean, dry skin, dispense a few drops into the palms of your hands (or cotton round) and gently press or sweep onto face, neck, and chest until fully absorbed. Follow with serums, Grand Amino Cushion Cream and Solar Daily Mineral Sunscreen Broad Spectrum SPF 30 (AM).
Pore Confession: To maximize your skin barrier-boosting routine, partner with Galilee Antioxidant Dewy Drop in the morning and Moonbeam Retinol Treatment Serum in the evening.
Warning: External use only. Avoid contact with eyes.
Utopia Microflora Toner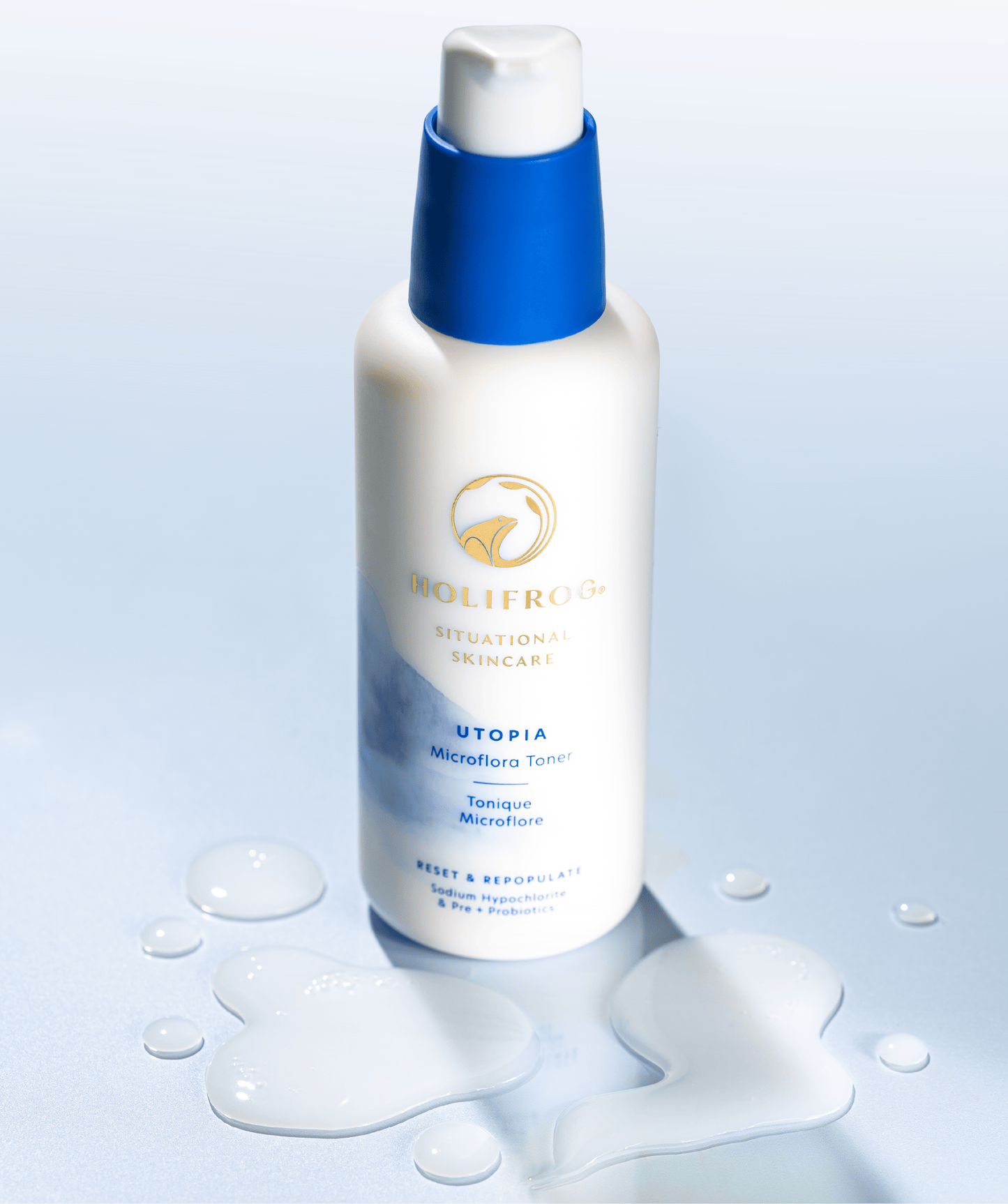 Feeding your skin what it needs to defy the signs of photoaging.
Feeding your skin what it needs to defy the signs of photoaging.
Feeding your skin what it needs to defy the signs of photoaging.
Feeding your skin what it needs to defy the signs of photoaging.
Feeding your skin what it needs to defy the signs of photoaging.
Why Probiotics in a Toner?
Probiotics play a crucial role in maintaining youthful skin and nourishing the microbiome - the invisible layer above skin's barrier where trillions of microorganisms (including good bacteria) live and work to enhance the skin's barrier function and stimulate collagen production for improved elasticity and hydration. By feeding the microbiome what it needs to thrive, probiotics optimize nutrient absorption and benefit overall skin health and appearance. More importantly, they help control inflammation, counteracting oxidative stress that leads to premature aging so you can experience a calm, vibrant, youthful complexion.

Strategic Support
Partner Ingredients
Aloe Vera Leaf Juice
Hydrating antioxidant with natural anti-inflammatory properties to help calm and soothe compromised skin.
Birch Sap Juice
Contains trace minerals like manganese as well as various amino acids, making it a superior natural hydrator for visible plumpness and radiance.
Rice Extract
Contains over 100 antioxidant compounds as well as polysaccharides, omega-3 fatty acids, and micronutrients to help condition and soften skin.
Sea Salt Extract
Helps to restore the trace element equilibrium of the skin with a balanced combination of microminerals (size <50um) rich in calcium, potassium, sodium, magnesium, iron, manganese, selenium, and zinc.