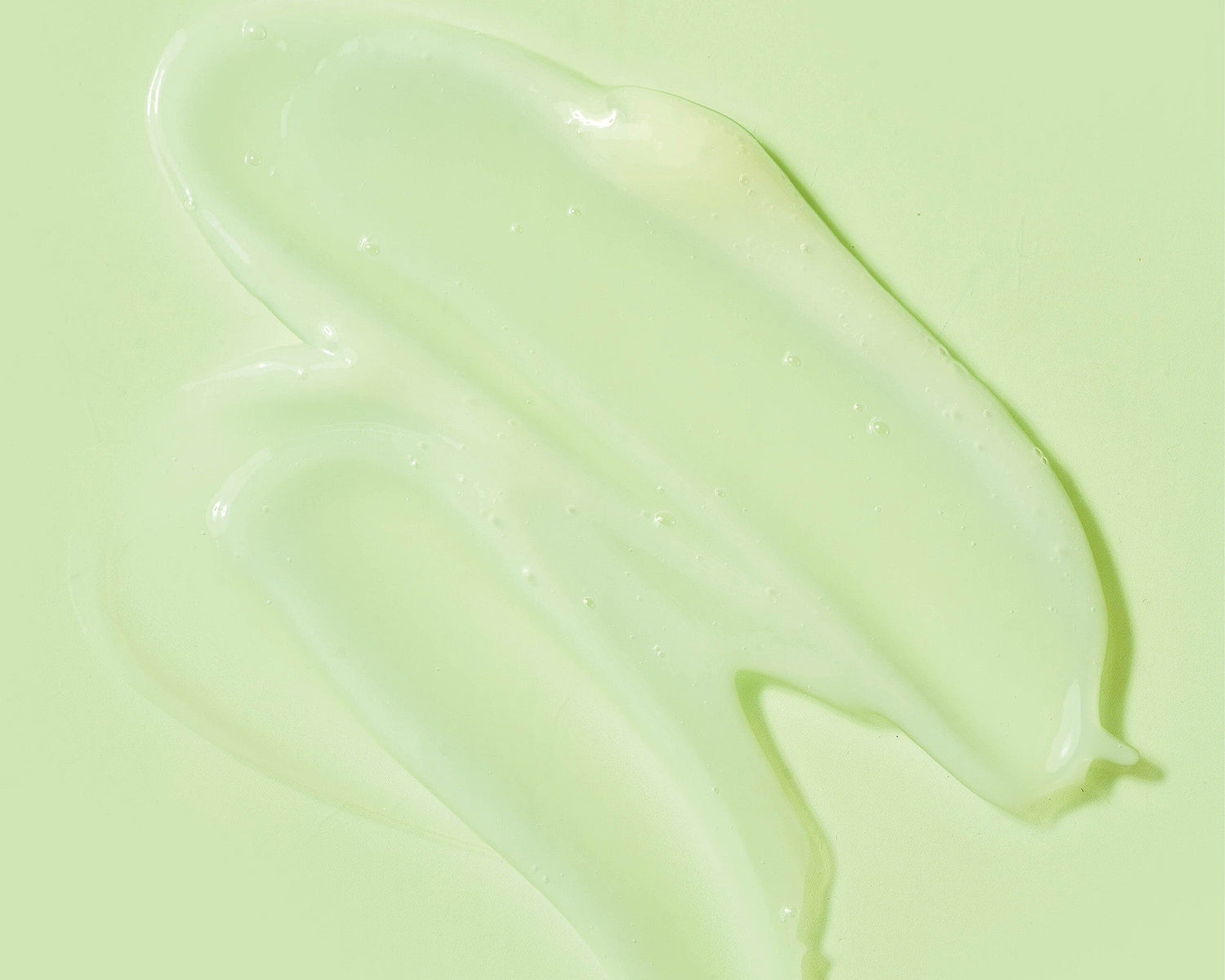 Shasta AHA Acid Wash Mini Travel
Regular price
$16
Sale price
$10
Unit price
per
Sale
Sold out
For: Breakouts, congestion, large pores, and/or dullness and rough texture. pH: 4
White-glove service for your pores.
Size: 1.7 fl oz/50 ml
All travel sizes are final sale & non-returnable.
Description
If the glow is gone you need to wash it back in. When the pimples are back in town, it's time to cleanse them away. Clogged pores, rough texture, a zit or two (or five), overall dullness or just simply a look of blah can all be treated with proper exfoliation. We blended together the best combination of smoothing and brightening acids to penetrate into your skin while you wash. Soothing non-fragrant botanicals may reduce irritation and keep skin nice and hydrated. You won't find anything here that can further inflame skin, including essential oils, drying alcohols, and triclosan (an antibacterial agent sometimes found in acne treatments). [See our full HoliSh*t List of banned ingredients.]
Benefits
It's your best skin-clearing serum, but in cleanser form.
Helps clear away pore-clogging debris and dull dead skin.
Our targeted acid blend exfoliates, which can reveal brighter, smoother skin with smaller-looking pores.
Ideal for adult acne—our gentle wash helps to reduce breakouts without stripping your skin of precious moisture.
Light, non-foaming formula rinses away clean.
Full Ingredients
Aqua (Water)
Glycerin
Cocamidopropyl Hydroxysultaine
Lactic Acid
Glycolic Acid
Aloe Barbadensis (Aloe Vera) Leaf Juice*
Sodium Hydroxide
Xanthan Gum
Calophyllum Inophyllum (Tamanu) Oil*
Glyceryl Stearate SE
Mandelic Acid
Microcitrus Australasica Fruit Extract
Rosa Canina (Rosehip) Fruit Oil*
Tartaric Acid
Caprylic/Capric Triglyceride
Bentonite
Sodium Chloride
Sodium Gluconate
Hydrogenated Lecithin
Citric Acid
Sodium Stearoyl
Lactylate
Quartz
Sodium Benzoate
Sodium Dehydroacetate
*Organic
How to use
Massage on damp skin in slow circular motions. Take your time, it's sinking in. Rinse and pat dry. Use whenever skin feels rough – or if you've recently sinned.
Warning: External use only. Avoid contact with eyes.
Pore Confession: If cleanliness is to godliness, exfoliation is a whole new religion.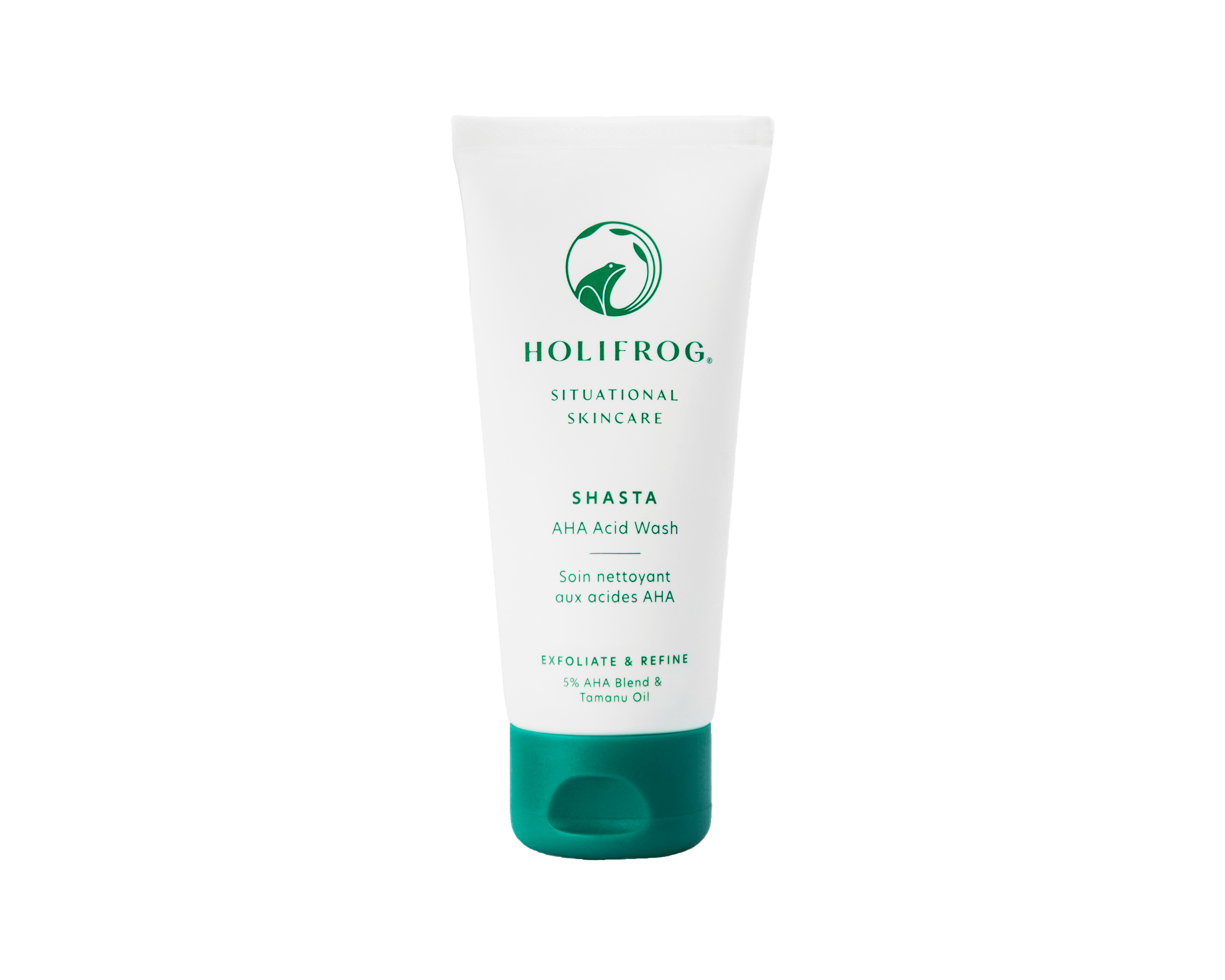 Shasta AHA Acid Wash Mini Travel
If cleanliness is to godliness, exfoliation is a whole new religion.
If cleanliness is to godliness, exfoliation is a whole new religion.
If cleanliness is to godliness, exfoliation is a whole new religion.
If cleanliness is to godliness, exfoliation is a whole new religion.
If cleanliness is to godliness, exfoliation is a whole new religion.
The Importance of Daily (Gentle) Exfoliation
Daily exfoliation is essential for youthful skin as it aids in the removal of dead skin cells, allowing fresh and radiant skin to surface. Regular exfoliation helps to unclog pores, preventing acne and blackheads, while also promoting collagen production, leading to improved skin elasticity and a reduction in fine lines and wrinkles. By incorporating exfoliation into your cleansing routine, you're helping stimulate cell turnover, revealing a smoother and more even complexion in an extremely gentle way - even for the most senstive of skin types.

Strategic Support
Partner Ingredients
Glycolic, mandelic, lactic, tartaric, and citric acids
A blend of AHA acids of different sizes and properties to help sweep away dead skin, clear out clogged pores, reduce inflamed breakouts, and smooth the look of pores.
Glycolic
The most researched type of alpha hydroxy acid. It acts as an exfoliant to help shed dead skin to renew skin's surface. It has been found to visibly soften signs of aging from sun damage.
Mandelic
This form of AHA is an especially large molecule, so it does not penetrate the skin deeply. Therefore, it exfoliates at a lower risk of irritation.
Lactic
A large molecule AHA that exfoliates on the surface of the skin by breaking down the material that holds dead skin together; it helps to brighten an uneven skin tone and is an effective alternative for sensitive skin types.
Tartaric
This AHA, which has antioxidant properties, comes from fermented grapes and is added to glycolic or lactic acid to strengthen their sloughing. It's primary benefit is to regulate the formula's pH.
Citric
This AHA is derived from citrus fruits and functions to keep other acids in a safe pH range. It eliminates irritating impurities on the skin by grabbing onto them so they cannot enter the skin.
Australian caviar lime extract
Fruit acid can help gently brighten and smooth skin.
Tamanu oil
A nut oil native to the south Pacific that helps skin heal and regenerate itself.
Rosehip oil
Chock full of vitamins, antioxidants, and fatty acids to help hydrate skin and protect it from environmental damage.
Aloe vera
May offset potential irritation from the acids by helping calm the skin and reduce redness.